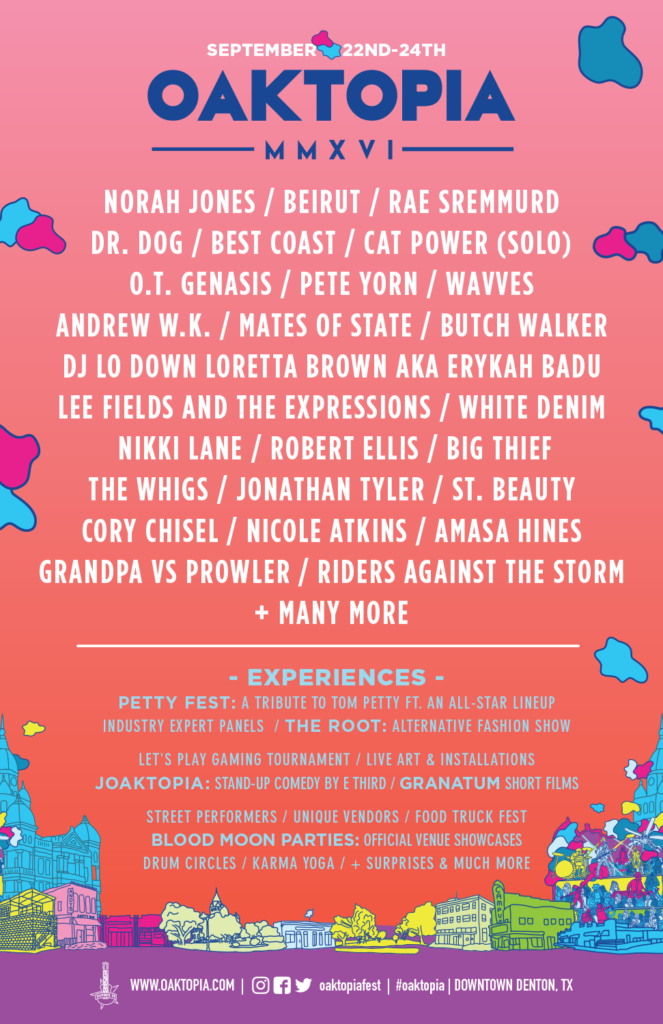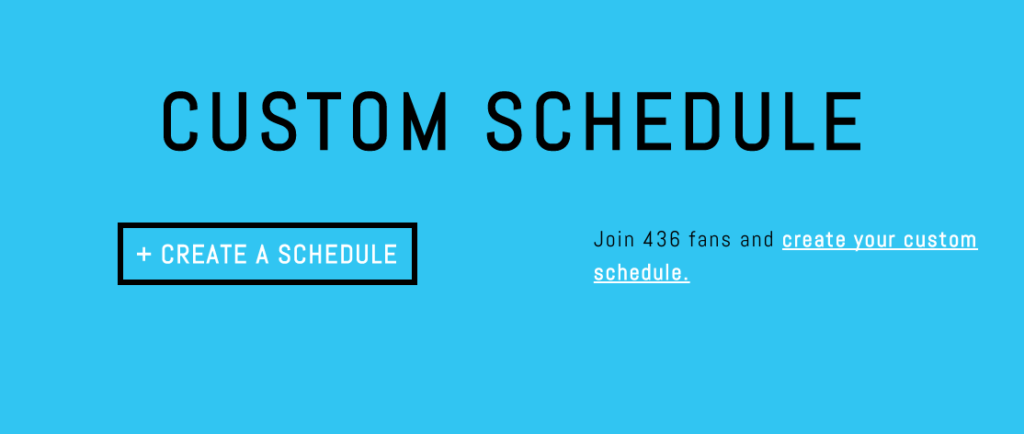 OAKTOPIA MAP & PARKING
Find your way around the GIANT fest grounds with our map! You've got a lot of ground to cover, so don't get lost (or do, if that's your thing).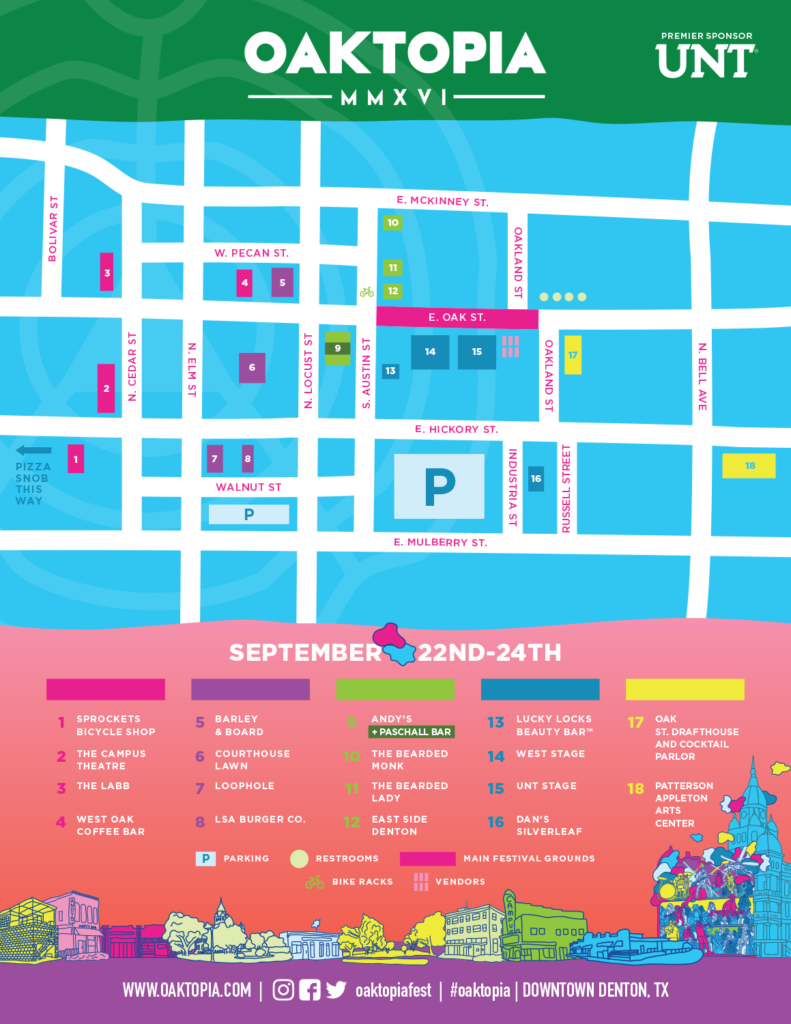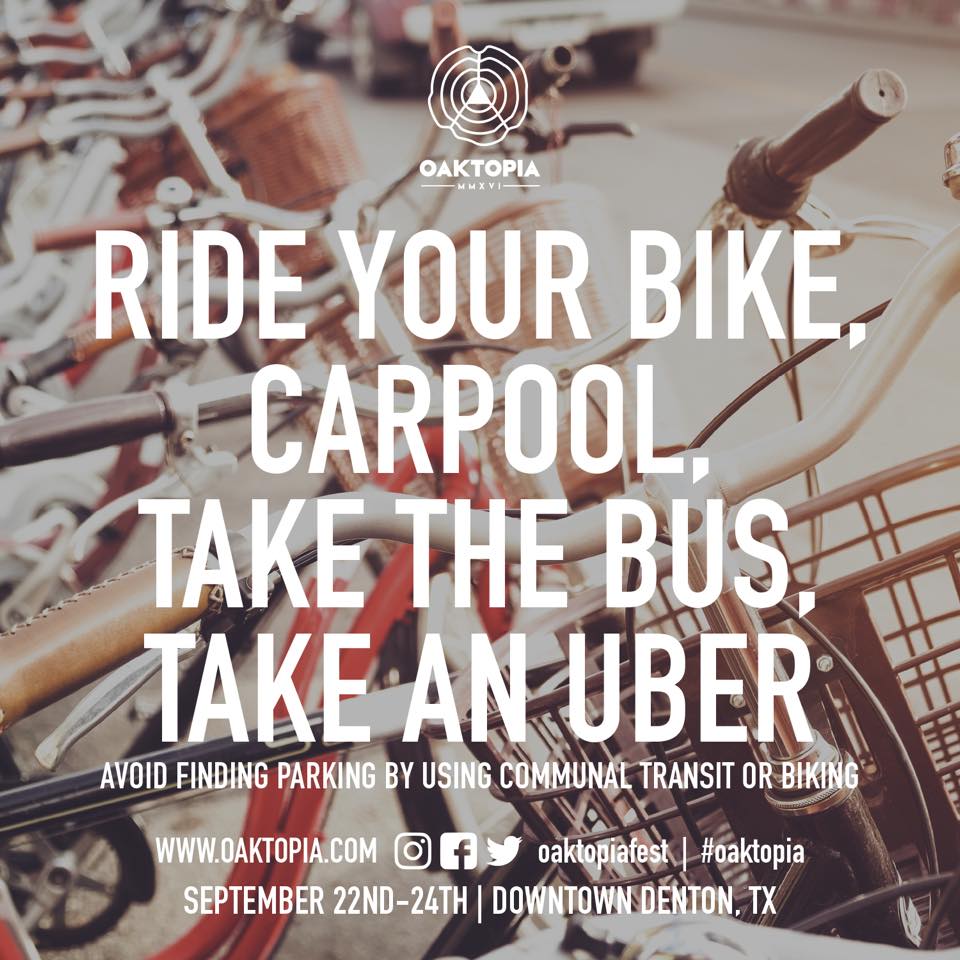 OAKTOPIA EXPERIENCE
There's so much to see and do at the festival! Build your personal experience with our custom scheduler at oaktopia.com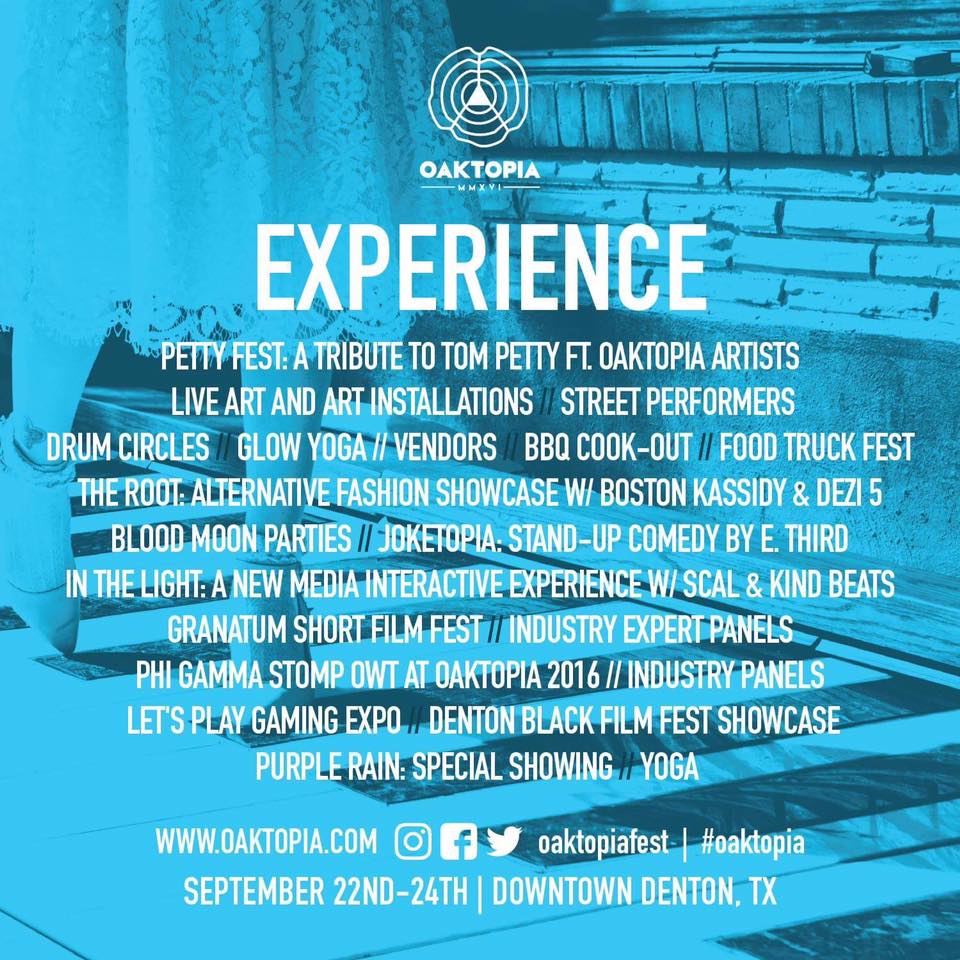 PETTY Fest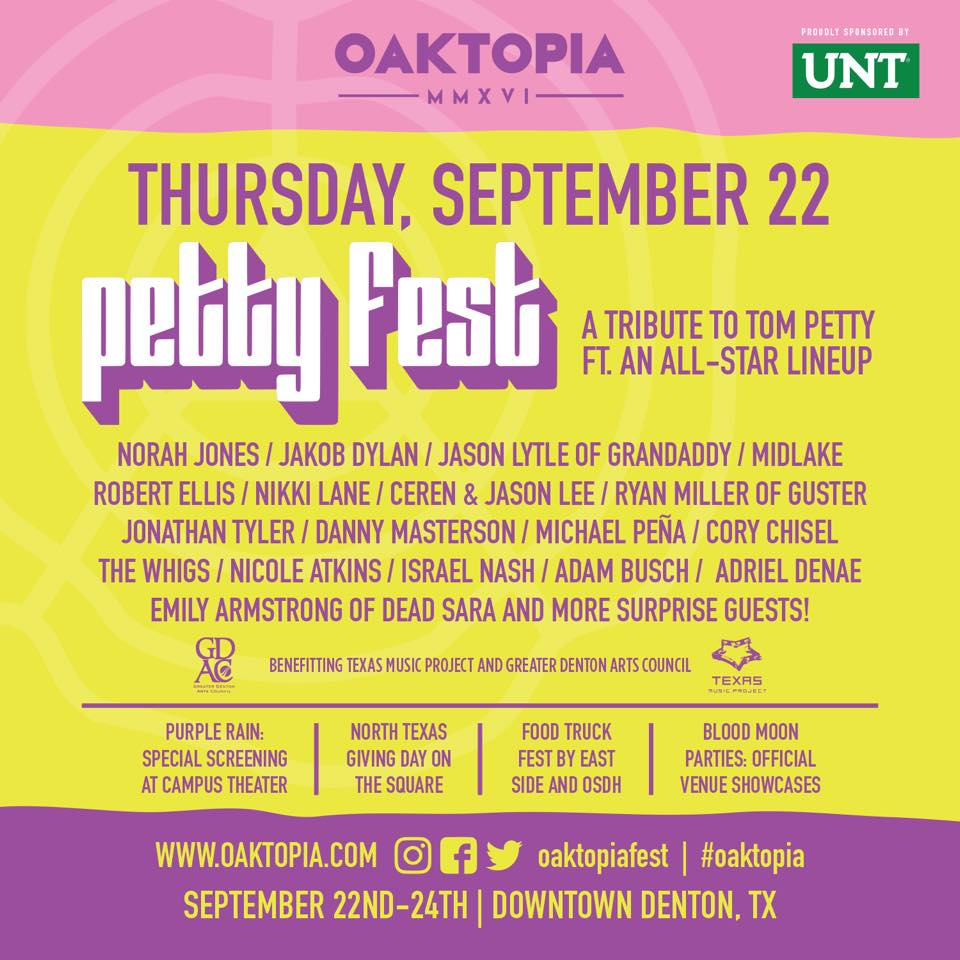 BLOOD MOON PARTIES
Have you made your custom schedule at oaktopia.com yet? Don't forget to add the experiences – Campus Theater is STACKED with things to see and do! NEW ACTS AND EXPERIENCES ALERT! The festival is going to PACKED with music and things to do, check it out: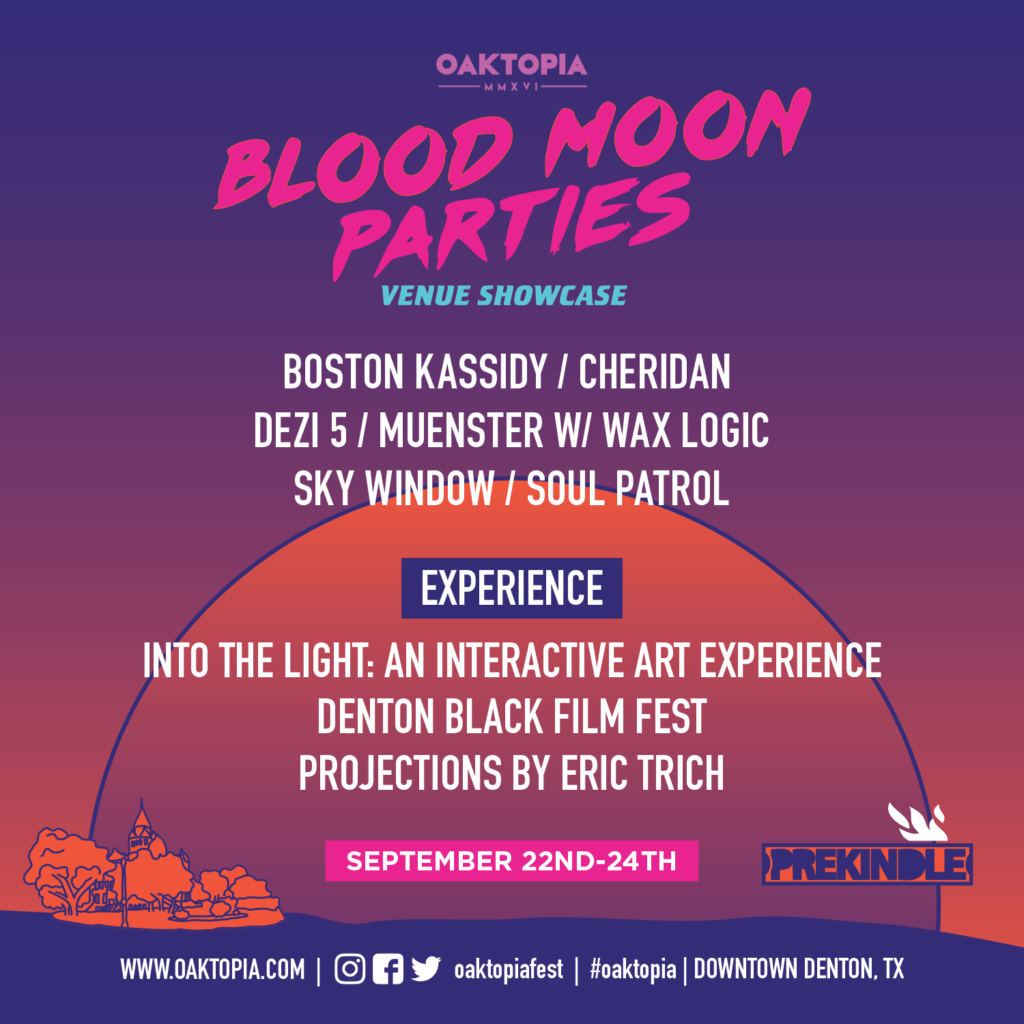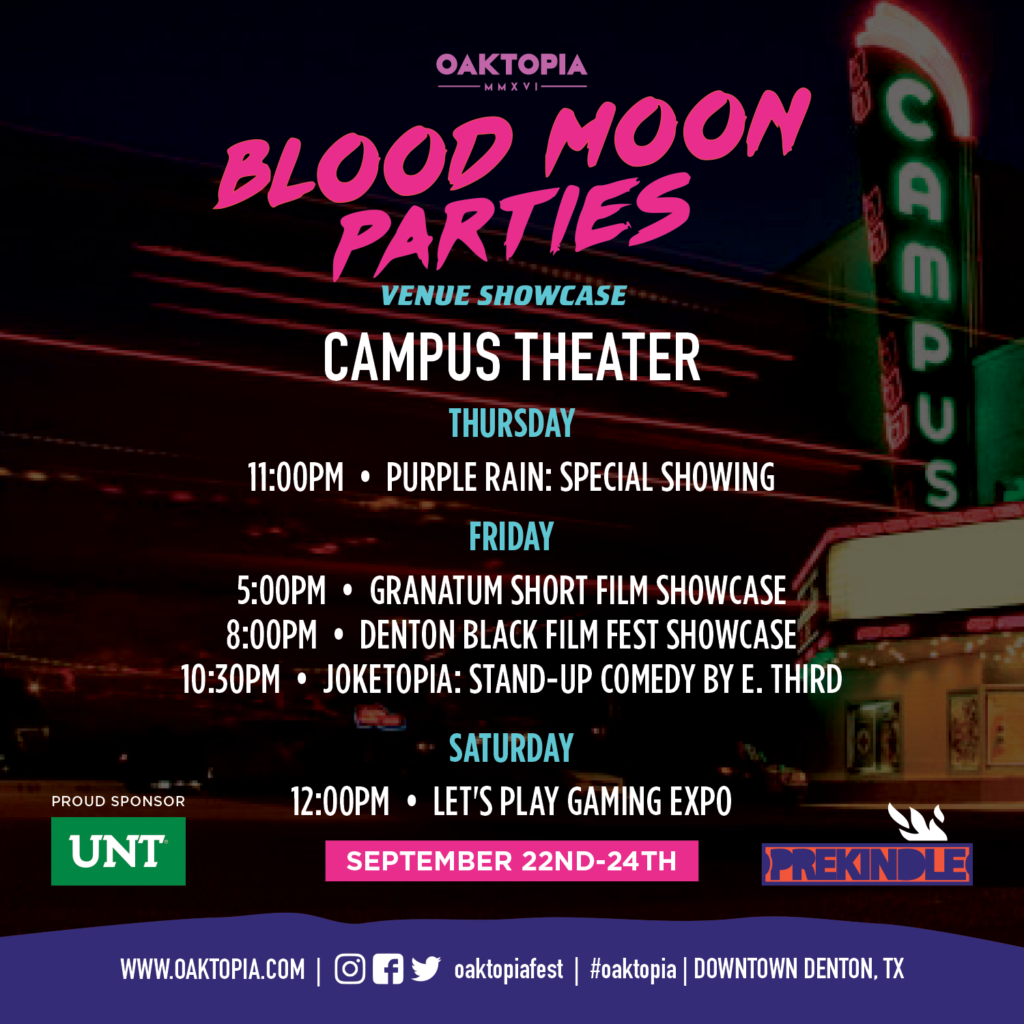 This PAAC (GDAC) lineup though 😍
Panels, music, interactive art, a fashion show?? Let's do this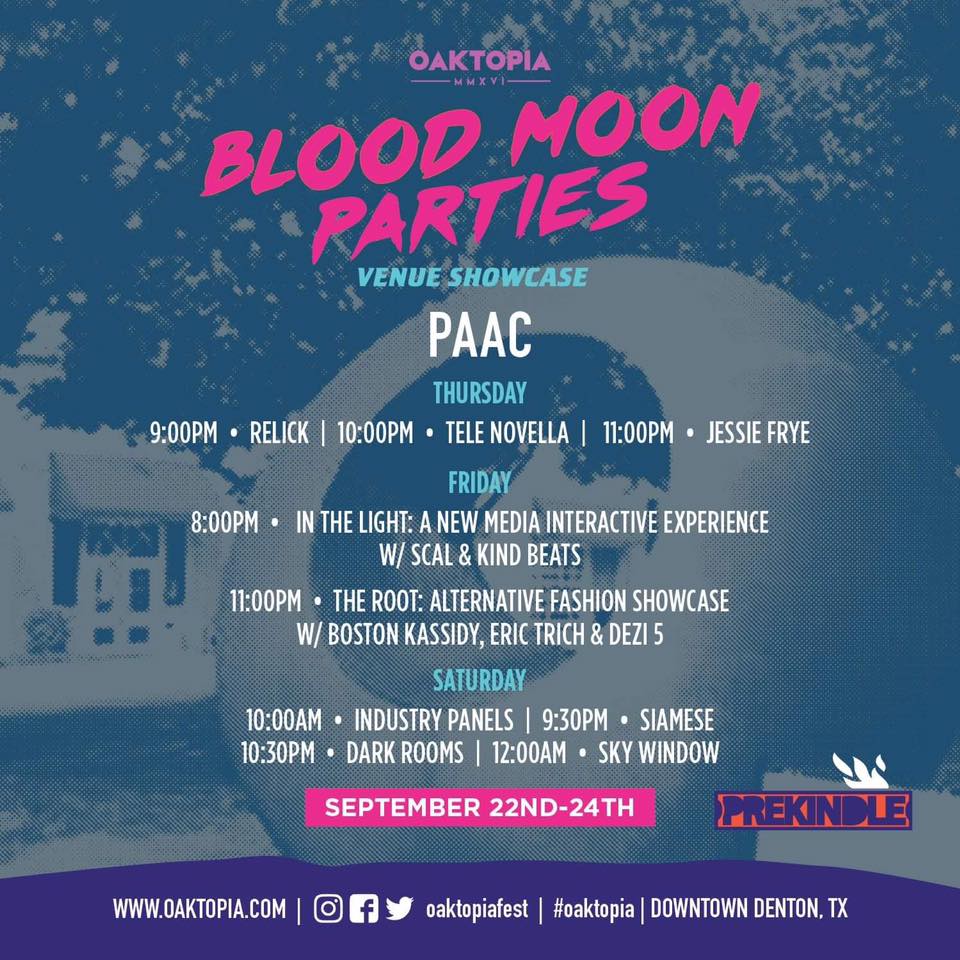 BRING YOUR PETS!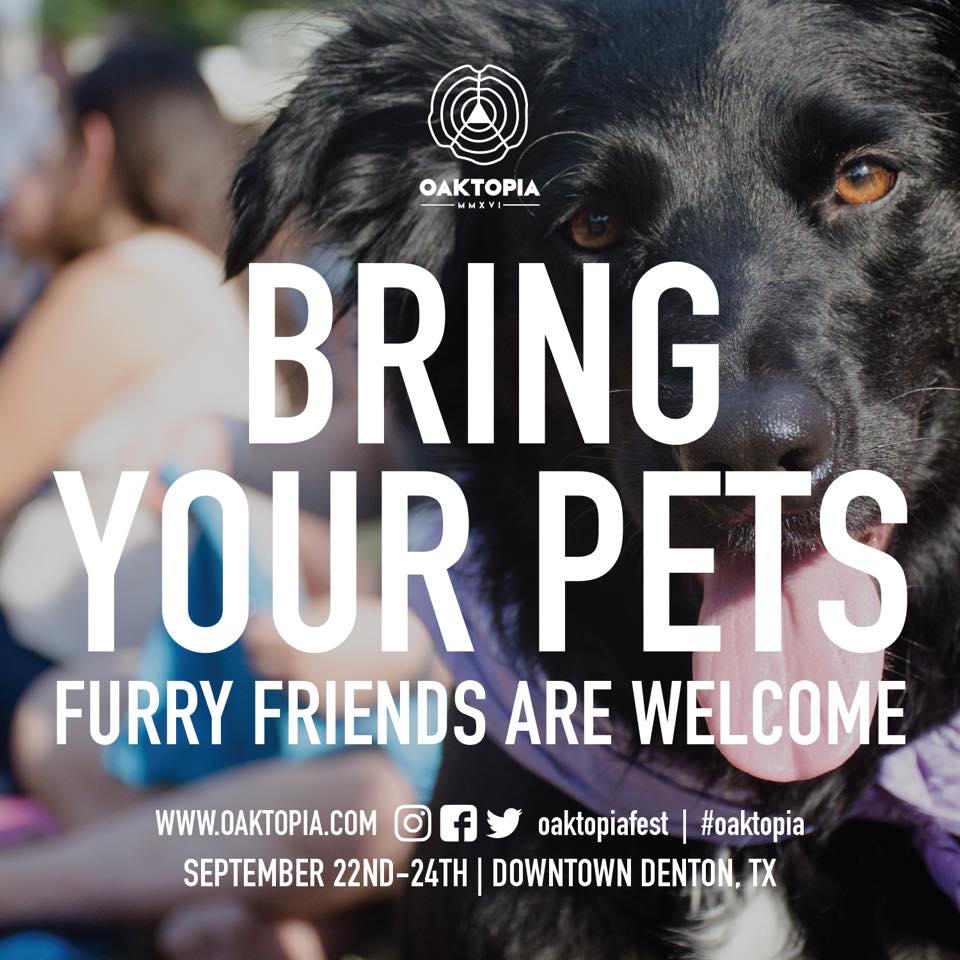 JOKEtopia
STAND-UP COMEDY AT OAKTOPIA IS BACK!! E Third is taking over Campus Theatre with 18 local comics on Friday, September 23rd at 10:30PM. Right after the main stages end, head to the theater and grab a seat!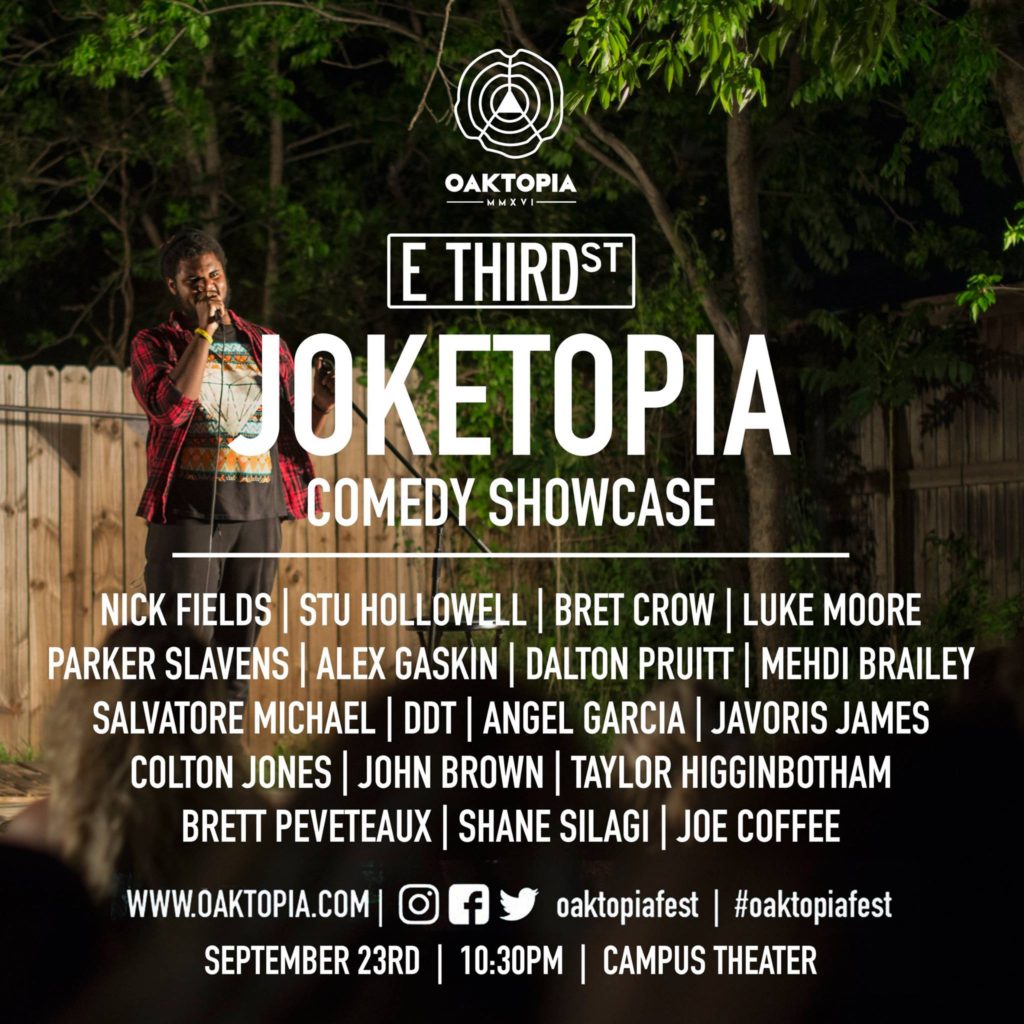 OAKTOPIA YOGA
Open your fest chakras and relax with Karma Yoga Denton at #Oaktopia. Choose from 4 sessions, including glow yoga and a drum circle jam with 7Feathers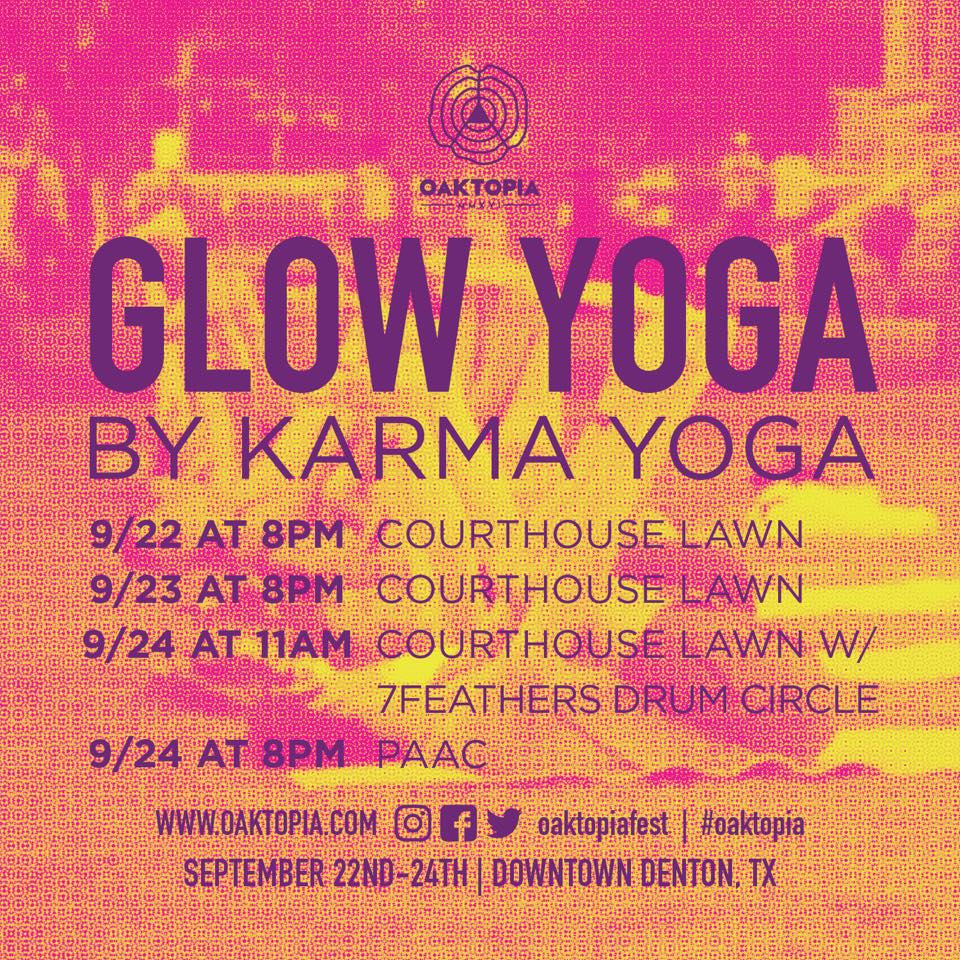 MUSIC INDUSTRY DISCUSSIONS
Ever wonder how you make it in the music biz? Learn from the pros at our industry panels with panelists @alan_palomo aka Neon Indian, McKenzie Smith of Midlake, keynote speaker Scott Booker (manager of The Flaming Lips), and many more! They're on 09/24 at the PAAC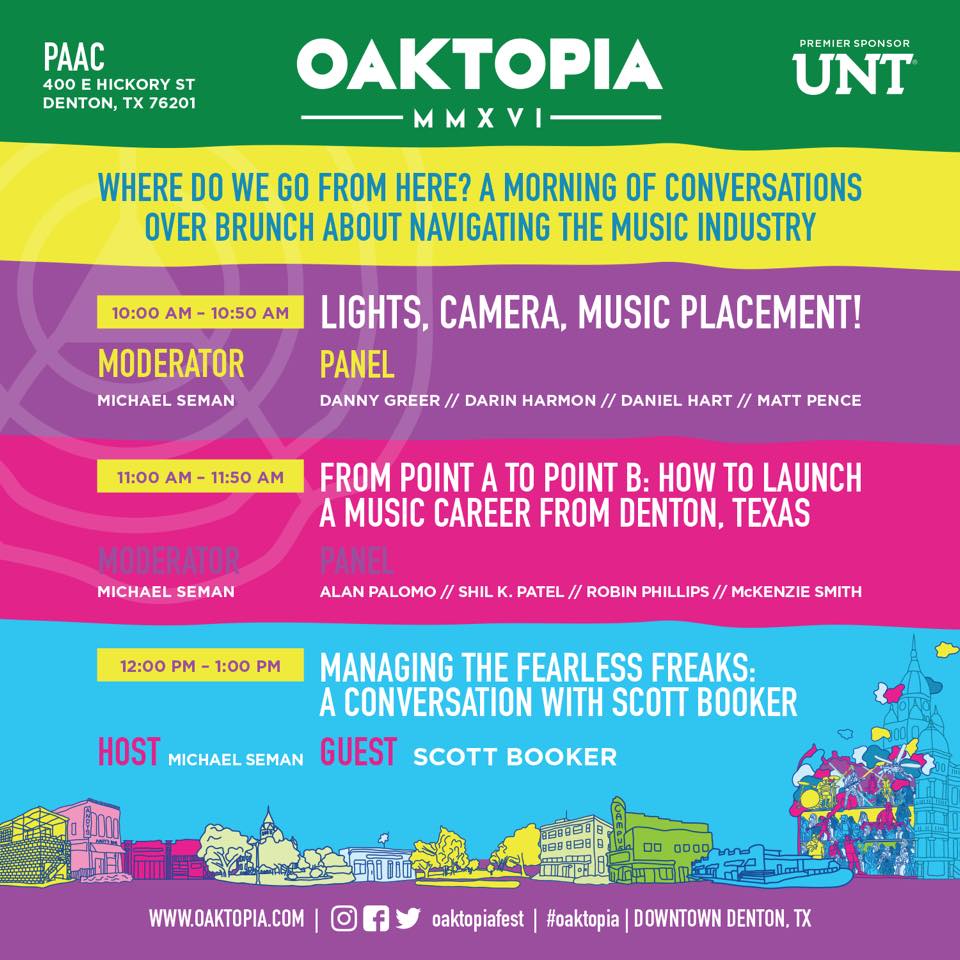 VIDEO GAME TOURNAMENT
You think you got game? Prove it on 09/24 at Campus Theater. Let's Play Gaming Expo is going to crown #Denton's grand champion of Madden, Smash Bros, and Mario Kart. WHAT YOU GOT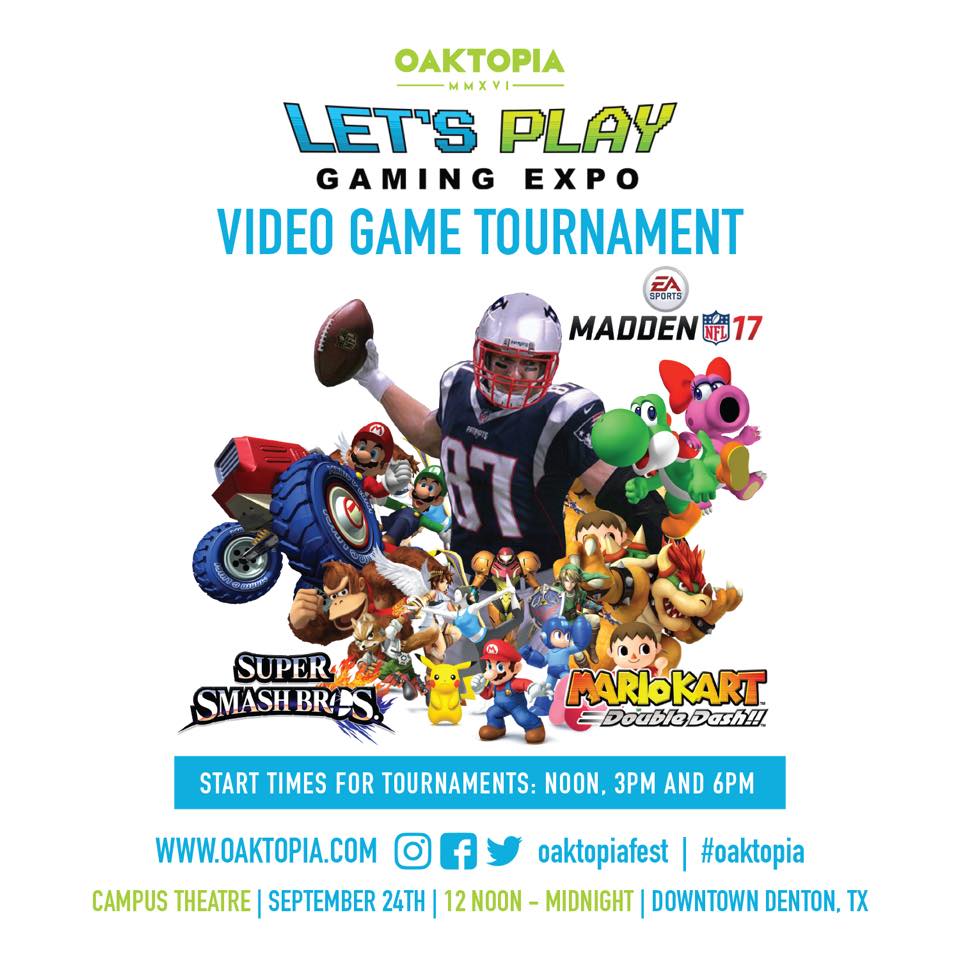 ALTERNATIVE FASHION SHOWCASE
The Root: Alternative Fashion Showcase is unlike anything we've ever done. Fashion, music, projections – it's not your average after party. Head over to Greater Denton Arts Council right after the UNT Stage ends to claim your seat.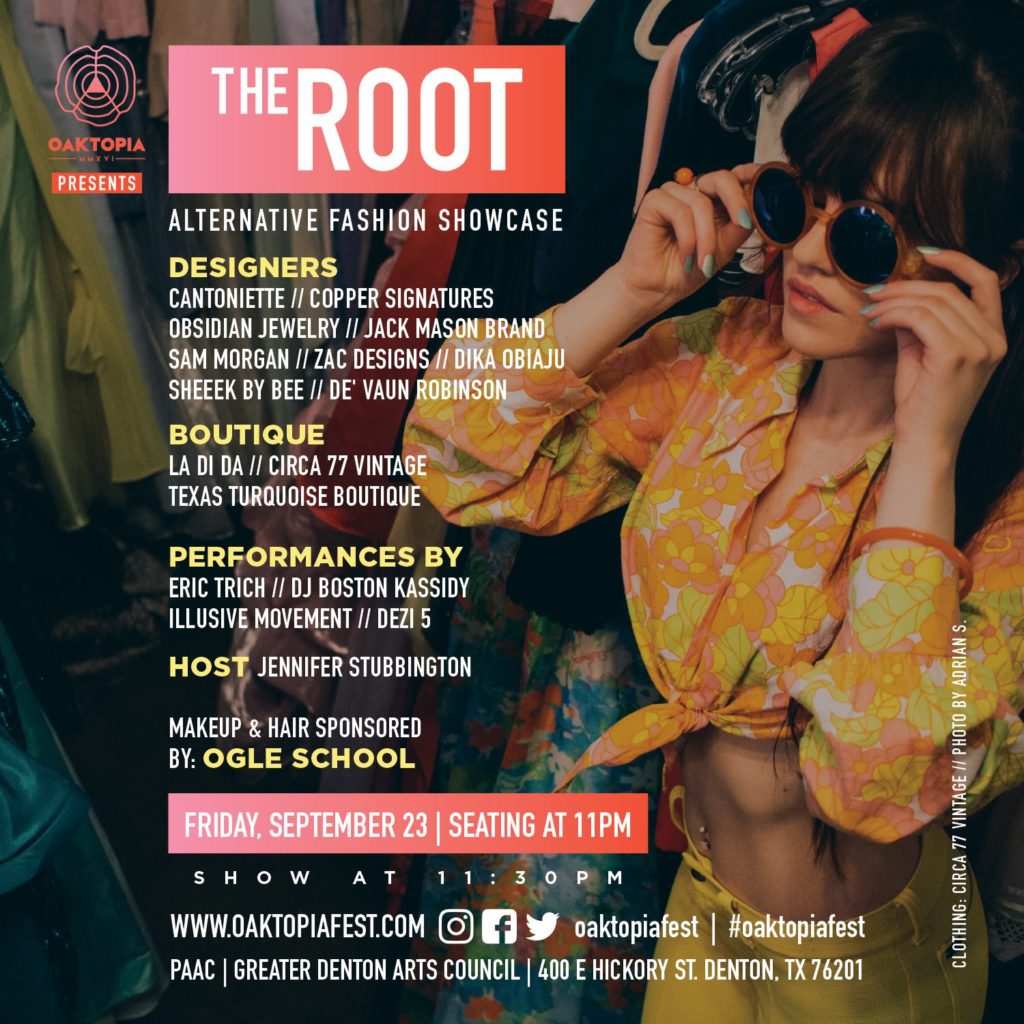 KIDS ARE FREE AT OAKTOPIA
No need to find a babysitter – kids get in FREE. The main stages and most venues are all ages!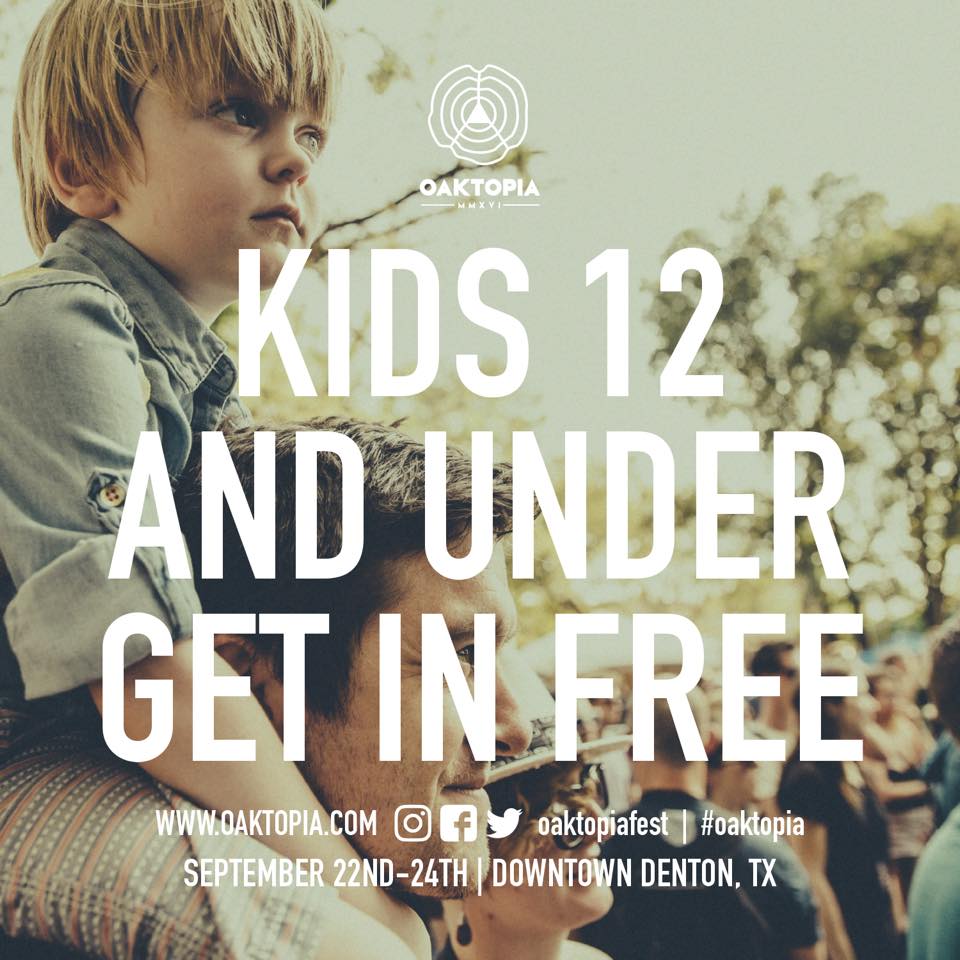 OAKTOPIA FAQ's